Day 4 of 10
(In a society dominated by big name box stores, it is quite refreshing to network, interact, and shop from small businesses. Especially when they are local! For 10 days, I will be talking about 10 small businesses that I have the pleasure of having made their acquaintance. Networking is everything, as is reaching out a helping hand to your peers and neighbors.)
So after a long hiatus...I continue on the 10 features in 10 days. I apologize to those who have been waiting for me to make good on my word. It's been a whirlwind of health ups and downs..
Spruce Cottage Knits is run by a very passionate "Maine-ah", Norma Lee Gunn out of Hampden, Maine. She is a a valuable asset and team member to the Etsy Maine Team, bringing 35 years of experience to the table.
Norma knits with nothing but quality yarn. She uses superwash wool, cotton, soy, bamboo. She is a big fan of using homegrown, local Maine wool as well as Opal's new Harry Potter sock yarns! Her expertise includes knit socks, mittens, scarves, hats, sweaters, and even Ipod holders. Each and every piece she works on is infused with the love and passion she has for her craft. It takes time to knit socks with sock yarn and tiny needles. Her favorite thing to knit are socks, despite the tedious nature of it! There is nothing like the warmth of hand knit items when it's cold.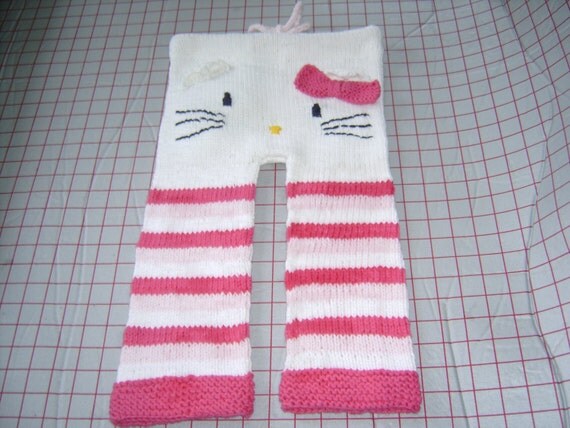 Her items are TOO CUTE!!! I wish I had a little baby girl to spoil rotten with some of these items! I'm not a big fan of Hello Kitty attire myself, but I know it's popular with the little ones. Look at these pants!! You can find them in her Etsy store (click
HERE
).
I'm a sucker for anything and everything ocean/coastal. These blue/green/brown socks remind me of sitting on the beach, watching the ocean waves crash onto the shore. LOVE!!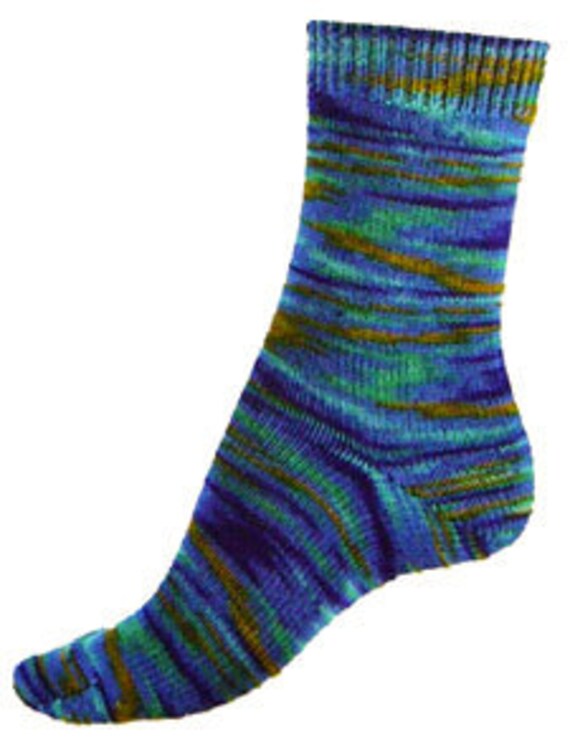 She is very diversified as a business woman as well! She has
Facebook
established, an
Etsy
storefront, and
Ravelry
to boot!
Thanks for stopping by to support small, local businesses!! Please continue to follow me the next 6 days for more shoutouts

to small businesses!