Day 2 of 10
Daisy Friesen of McPherson, Kansas is the mastermind behind Friesen Art. She is a VERY talented ceramic artist and I feel honored to call her my friend. She finds great joy in being able to take a lump of clay and transform it into something useful and beautiful with her hands. She also finds the process calming and relaxing. "I love being able to make something that someone else will cherish and be able to use to serve lovingly prepared food to friends and family." You can see the love of the process in each and every piece of her pottery.
Her Facebook page is full of photos so you can see the process and what it takes for her pieces to come to fruition. I LOVE these dragon fly dessert plates!!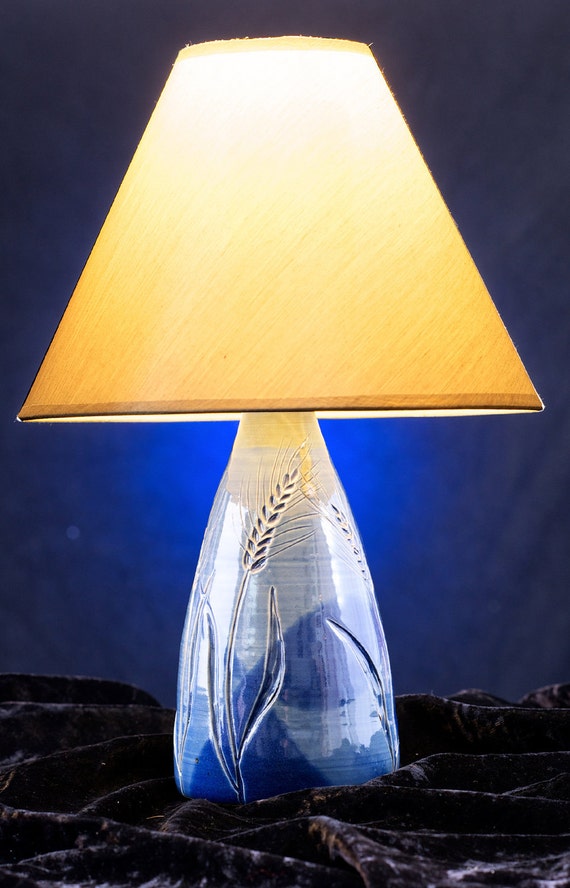 One thing I truly love about being a ceramic artist myself, is that the community of ceramic artists is soo amazingly helpful and inspiring. Daisy is not different. I WISH I was capable of some of the pieces she creates. This GORGEOUS lamp from her
Etsy
store is just an example of one of her pieces that inspires me. For the every day person who values a good mug for that cup of coffee, tea, or hot chocolate, here is a wonderful mug for just that!! Also from her Etsy store. I LOVE the bright blue glaze she uses!! She also stays true to her "branding". Most all of her pieces feature the wheat design.